In order to maintain the high-level of performance that our customers have come to expect from our services, we have developed a recognition-based rewards program for our heavy haul drivers. Trucking logistics can be a challenging industry, which is why we only hire and maintain the best people for our heavy haul division. We do this through our Performance Elite program, which puts the spotlight on high-performing drivers in order to encourage them to continue their great work, and to encourage other drivers to make it into the program as well.

To learn more about our program and to get the best drivers to transport your heavy equipment, hire us for our heavy haul services! Call us today at 701-203-3808 for more information.
Get the Best Drivers with Our Heavy Haul Program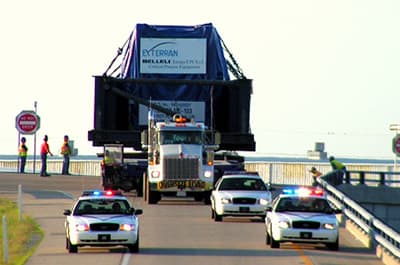 In order to be successful in heavy haul trucking, a company needs to have the right truck, the right routes, the right permits, and of course, the right heavy haul driver in order to successfully transport any heavy load, oversized equipment, or superload. Heavy haul driving is not for the faint of heart, and it definitely is not for everyone. It requires a driver who has a keen eye for detail and the endurance to last through the miles.
This is the reason why we launched our Performance Elite Program, as this gives us a competitive advantage over the other heavy haul trucking companies.
Transporting heavy loads is not an easy feat, and it also presents unique challenges that normal trucking jobs do not normally experience. As such, it takes the best drivers to ensure that your heavy equipment arrives safely and on time.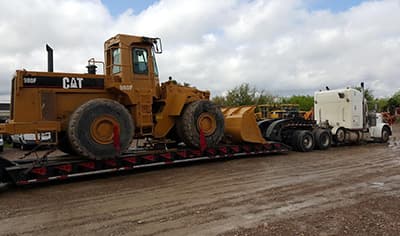 Our Performance Elite Program is a way of evaluating, recognizing, and rewarding excellent drivers. It ensures that all of our heavy haul drivers are extensively screened to see that they meet and exceed industry standards. All new drivers in our oil field division are subject to this training and evaluation. During the 60-day program, a driver in our oil field operation is evaluated for his driving skills and performance. In order to pass the Performance Elite Program, a driver must have the following:
excellent feedback from dispatchers and customers
a comprehensive knowledge of sand logistics, semi-trucks, and pneumatic trailers
an understanding of the complexities and intricacies involved when it comes to shipping extremely heavy loads
a high degree of professionalism
a great driving history