One of the most important parts of running a business is being agile enough to scale or adapt at a moment's notice. With new hauls and increased seasonal demand comes increased overhead and additional risk. Our pneumatic trailer rental and trailer leasing service allows you to supplement your fleet for long or short-term without an immediate capital investment.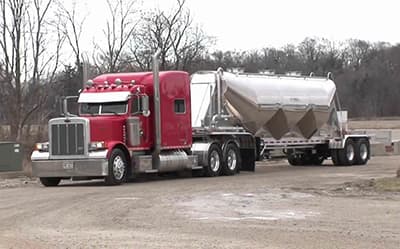 With our years of experience providing quality services in the frac sand hauling industry throughout North Dakota and Montana, Performance Transport has created a trustworthy brand. Our dry bulk and pneumatic trailer rentals are an affordable way to help you keep up with changes in demand, an ever present challenge in the frac sand hauling industry. We also offer a Lease to Purchase Option for those looking to purchase dry bulk pneumatic trailers. Contact us today to learn more about our pneumatic trailer rental and transportation logistics services in North Dakota and Montana.
Pneumatic Trailer Rental Pricing
Performance Transport offers competitive yet affordable rates for contractors and other businesses in the fracing industry looking to supplement their fleets. Our pricing is dependent on the volume/size as well as the age of the trailer. We offer dry bulk trailers in sizes ranging from 1000 cubic feet to 1400 cubic feet. Our exact pricing for our pneumatic trailer rentals is as follows:
$800/mo for 80' models and older
$900/mo for 80' to 95' models
$1000/mo for 95' to 08' models
$1200/mo for 08' and newer
Please note that renters will most often need to pick up their trailer from our local Williston, ND office.
Why Choose Performance Transport for Pneumatic Trailer Rental Service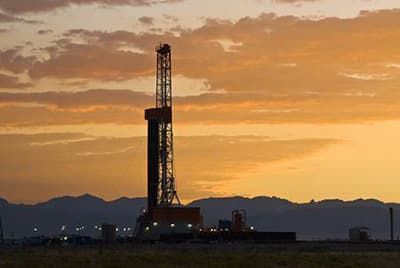 Choosing Performance Transport for your pneumatic trailer rental or leasing services comes with a number of benefits:
Wide Coverage: While we primarily offer pneumatic trailer rental services in North Dakota and Montana, we take pride in leasing trailers across the nation. No matter what oil field you are working, Performance Transport can supply the equipment you need.
Expertise: Our staff are experts, and many of which have personal hands-on experience working in the oil fields. Not only can we set you up with the best pneumatic trailer rentals, but we can also advise you on the best practices for using them out in the field.
Quick and Convenient: Because of our hands-on experience in the oil fields, we understand that there are times when you need to rent out fast due to an emergency or unexpected demand. We always strive to ensure our pneumatic trailer rental process is as streamlined as possible so you can get to work.
We Will Provide You with Work: When you rent one of our pneumatic trailers, we can also provide you with work if you would like. While you do not have to accept this work, it creates a win-win situation for both parties and is meant to cement our dedication to our customers' success.
Quality Maintenance – All our pneumatic trailer rentals are held to high maintenance standards, and always leave our lot in prime condition so you have peace of mind knowing your equipment is ready to handle the task at hand.
Contact Us to Learn More About Pneumatic Trailer Rental in Montana & North Dakota
If you are looking for pneumatic trailer rentals or lease to purchase options for frac sand hauling that you can trust to get the job done, contact the experts at Performance Transport. Our transportation logistics company has been providing quality frac sand transportation services for years, and we want to help you scale your business without a large capital investment.